This bird was photographed at High Island on April 21, 1991 by Ted Eubanks. It was identified by the finder, Martin Reid, as a thayeri, but at the time kumlieni was not even considered; field notes describe the dark wing markings as "black", yet the photos and pattern look much better for kumlieni (one reviewer wondered if the slides have faded, but look at the black in the wings of the Royal Tern - it looks correct for that species); some expert opinion feels it looks fine for kumlieni, while another feels it looks too chunky for thayeri or kumlieni? it was not a large bird, and it was twice dislodged from its perch by a Royal Tern; comments?: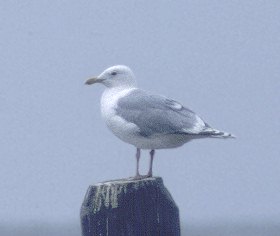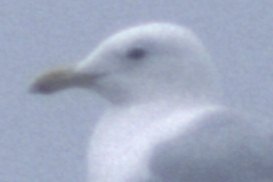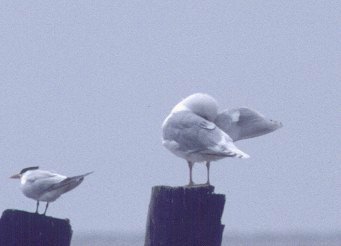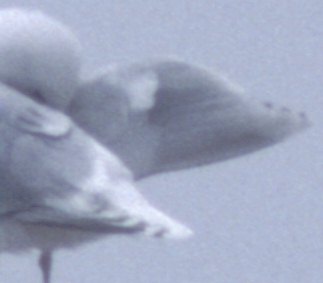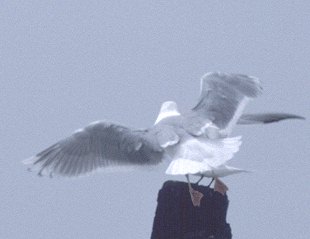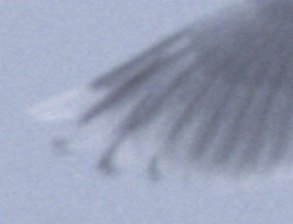 TBRC home page | TOS home page | Search | Contact TBRC | Help
---
Please address comments about our web site to tbrc@tripod.net.
All original contents copyright, 1997. All rights reserved. .
---