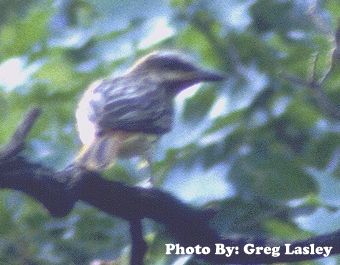 Sulphur-bellied Flycatcher
Photo by: Greg Lasley
28 July 1997
Pine Canyon, Big Bend N.P.
Brewster County, TX

This bird was shot hand held under difficult conditions at 1/20th of a second on 200 speed Fuji slide film but the result was an identifiable photograph. Found by Greg Lasley and Chuck Sexton.