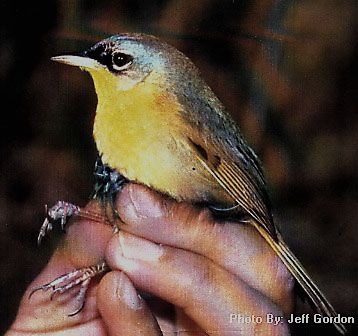 "San Ygnacio Yellowthroat"
Photo by: Jeff Gordon
11 March 1996
San Ygnacio
Zapata County, TX

Enhanced image compliments of services provided by Bob O'Brien.
Currently under review is this hotly debated yellowthroat which has been videotaped, audiotaped, photographed, measured, and scrutinized by many observers since its discovery in late 1995. It may well be a hybrid between a Common Yellowthroat and Gray-crowned Yellowthroat.