Update, Nov 10, 2001:- There is the possibility that TWO birds are involved, and both might be represented by these photos. Each image has been numbered (top-left corner) to allow comparisons. The bird in 2) and 5) appears to differ from the one in 1), 3), 6) 8) and 9) in the following ways:- the bill does not have any dark marks whatsoever, and is subtlely different in shape (thicker at base); the black nape appears to be slightly longer; the black mask where it meets the eye appears to be slightly deeper and more-solidly connected to the eye:
This smallish, orange-billed tern showing the characteristics of Elegant Tern (Sterna elegans) was at East Beach, Galveston on November 4 and 5, 2001:Photos by Brush Freeman and (bottom two) Eric Carpenter: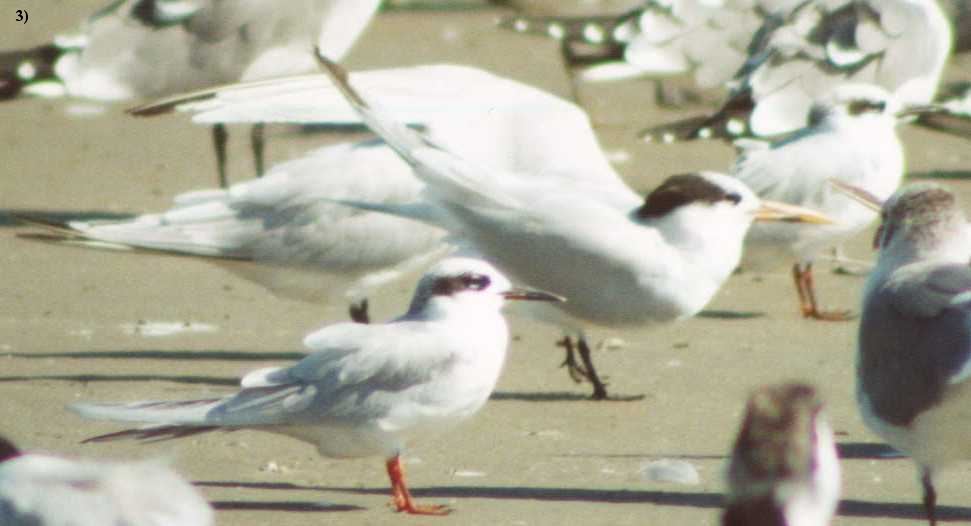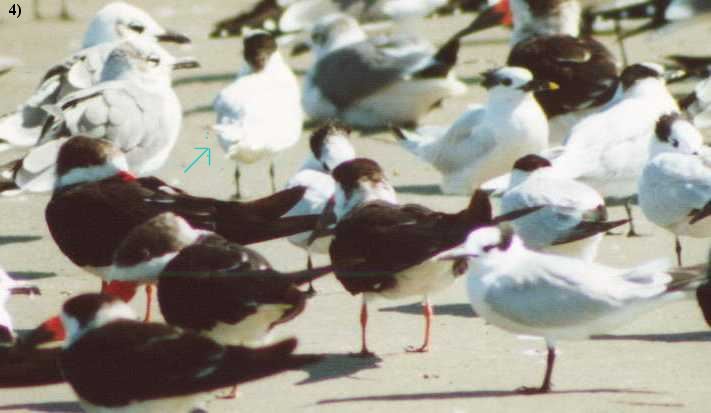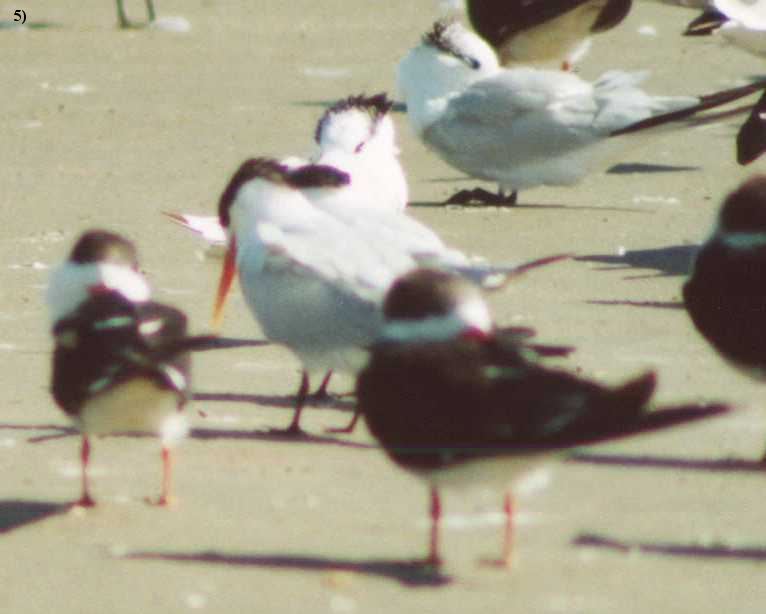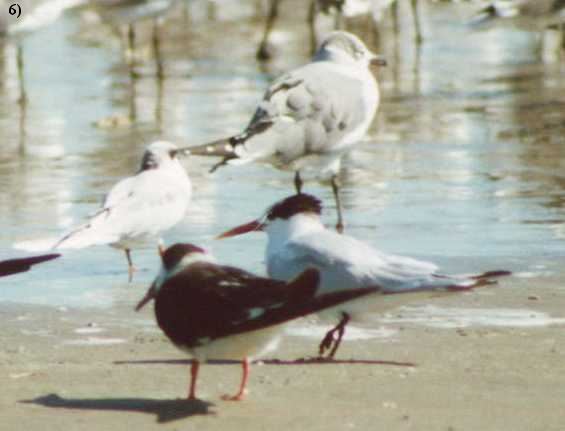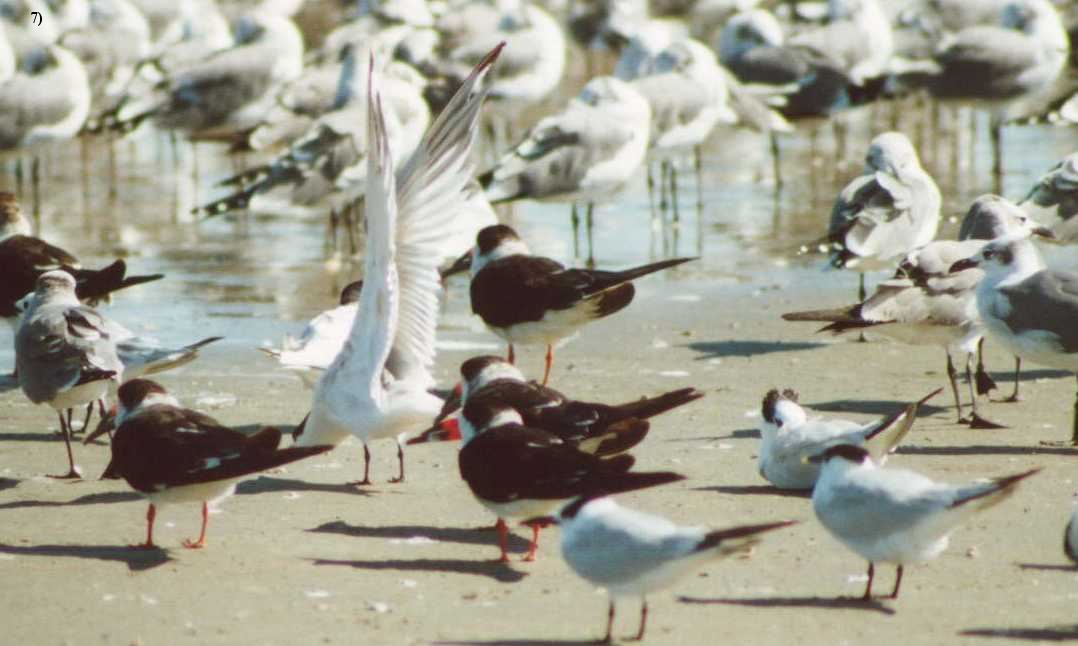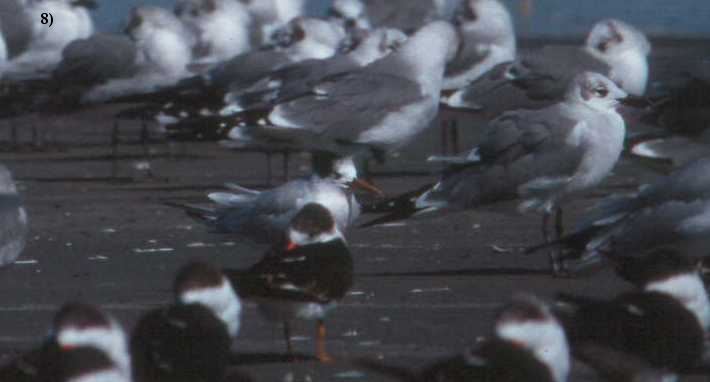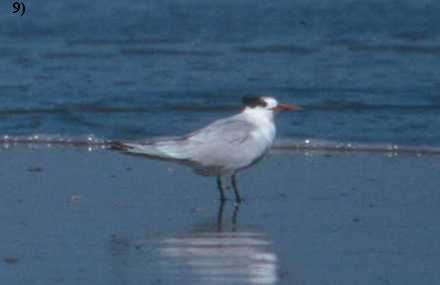 TBRC home page | TOS home page | Search | Contact TBRC | Help
---
Please address comments about our web site to tbrc@tripod.net.
All original contents copyright, 1997. All rights reserved. .
---