Back to photo 1 of 3.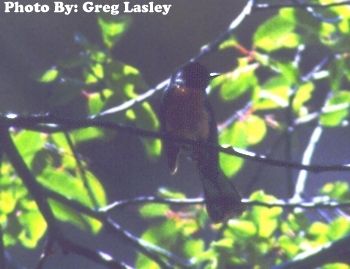 Slate-throated Redstart
Photos by: Greg Lasley
2 August 1997
Davis Mountains
elevation: 7800 feet
Jeff Davis County, TX

First photographic record for Texas. Found by John Karges, Francie Jeffreys, Chuck Sexton, and Greg Lasley. These photographs were taken under very difficult lighting conditions with 200 speed Fuji slide film but were enough to elevate the species from the presumptive list to our state list.